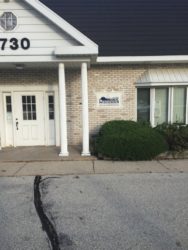 WHY INSTALL WITH WISCONSIN INTERLOCK?
Meet Or Beat Pricing: Wisconsin Interlock will meet or beat competitor's pricing in Milwaukee County. Contact us after you shop around, we will offer you the lowest price.
Better Devices: Wisconsin Interlock installs the Draeger XT. XT stands for "extreme temperatures" and is designed to function properly in cold environments, such as Wisconsin winters.
Local Service Means NO Sub Contractors: The Draeger device is leased and serviced by Wisconsin Ignition Interlock Devices Inc. You do not lease the device from an out-of-state service provider that subcontracts the service. All of our time and expertise is devoted to the ignition interlock, not things like stereo or car alarm installation. Wisconsin Interlock is one of the only local companies in South Eastern WI servicing the IID.
Benefits of using Wisconsin Interlock's Draeger Device in Milwaukee:
Quicker Customer Service - No lengthy wait times dealing with interlock providers residing outside of WI. If there ever is a problem with your device, Wisconsin Interlock can service Milwaukee residents in a matter of hours versus a matter of days. You won't be without your car.
Mobile Service - Milwaukee residents that can't make it to a facility for installation or recalibration can use our mobile service and have their interlock device serviced at home.
Free Recalibrations - Wisconsin Interlock provides free 60 day recalibrations at any of our locations in Milwaukee or the surrounding counties.
Milwaukee Clients Needing Mobile Service
Wisconsin Interlock provides mobile installations and service of the IID for an additional charge. Wisconsin Interlock services all the counties surrounding Milwaukee, Madison and Green Bay.